Just 15 years ago, New Braunfels was a small hill country town outside of San Antonio. Now, it is a part of the 3rd fastest growing area in the nation! Known for its' rich German traditions and family friendly atmosphere, New Braunfels, Texas is a great place to lay down your roots and build your dream custom. As an active builder in Vintage Oaks and the surrounding Hill Country areas, we would be happy to assist you in finding the perfect lot for your family in New Braunfels, Texas! See the map above for other GREAT New Braunfels neighborhood communities.
Client Reviews
Very creative builders. Great quality construction and the whole team is with you from beginning through to warranty. They are a very honest company who takes care of the client and trades. I would highly recommend Stadler to any friends and family!

Shawn Smith

Homeowner
We are glad to highly recommend Stadler Custom Homes to anyone interested in having a Home built in the San Antonio or Hill Country areas.

Trixie Milazzo

Homeowner
Some of the best design and built homes I have seen the way they use the land and the surroundings. If you get a chance visit one of there homes my next home will be a Stadler Home!

Roland Benson

Homeowner
Attention to detail and expert workmanship! For high-end Custom Homes, there is no better option!

Travis Ellis

Homeowner
01.

 Research

We bring years of experience to bear in finding the right homesite and accompany you in discovering your dream home. Free of cost, we perform lot consultations for our potential clients.
02.

 Design

If you already have developed plans, we can start making selections, estimations, and bids! If you do not have developed plans, we are happy to connect you with a list of accomplished architects!
03.

 Develop

Our construction team is one of the most experienced teams in Texas. We are on the cutting edge of custom home construction with extensive checkpoints throughout multiple stages of construction.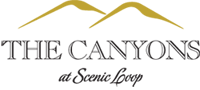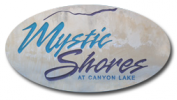 New Braunfels Custom Home Builder
New Braunfels Custom Home Builder
New Braunfels Custom Home Builder, New Braunfels Custom Home Builder, New Braunfels Custom Home Builder, New Braunfels Custom Home Builder,
New Braunfels Custom Home Builder
New Braunfels Custom Home Builder
New Braunfels Custom Home Builder, New Braunfels Custom Home Builder, New Braunfels Custom Home Builder,, New Braunfels Custom Home Builder,