How to Design a Home that Matches Your Personality
Lifestyle by Stadler is a premier custom home builder in the San Antonio and surrounding Hill Country areas: New Braunfels, Canyon Lake, and Boerne. With over 25 years of experience, Lifestyle by Stadler works with accomplished architects and designers to create your dream custom home fit to your style and budget. Today on the blog, Andrea informs us on how to design a home that matches your personality! Everyone wants their home to be a safe space where they can feel continual joy and peace at every corner. Knowing your personality by using Andrea's tips will help you do just that.
How to Design a Home that Matches Your Personality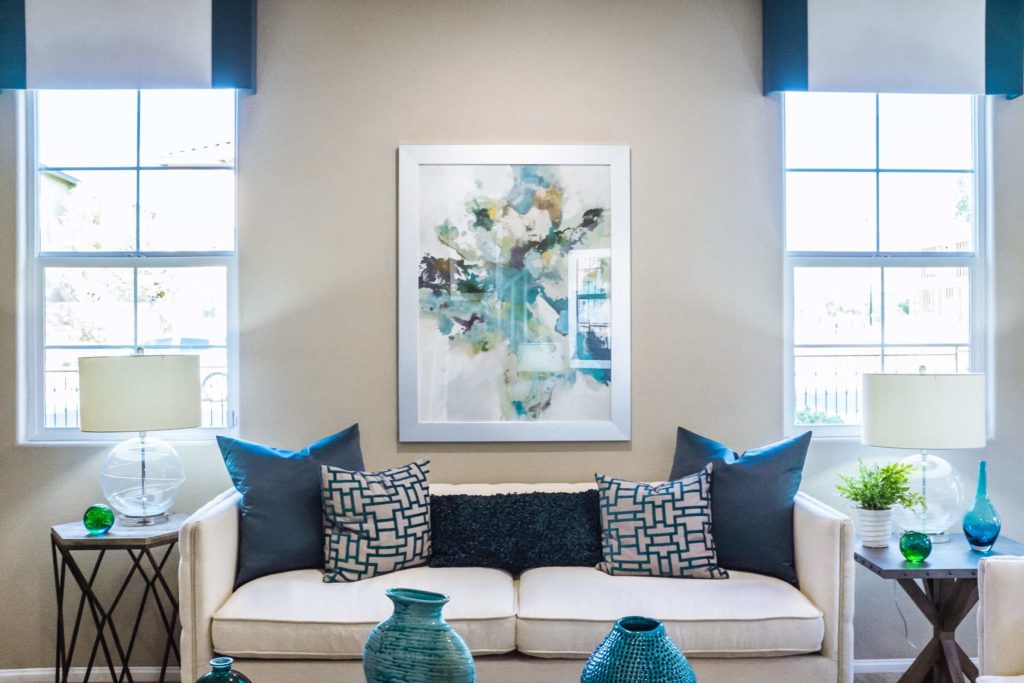 Your home is the perfect place to showcase your personality and unique style. With the right home décor and interior design, you can easily match your lifestyle or hobbies with the place you live in. Whether you're a huge music fan, an art enthusiast, a book lover, or even a single parent, it's easy to design a space that reflects who you are. If you're looking for some inspiration and ideas, read on to discover a few easy ways to make your home's interior match your personality.
Choose home decor based on your hobbies and interests
Whether you're passionate about art, music, movies, or fashion, it's important to choose a home décor that reflects your favorite hobbies and interests. Think of "things that make me happy".  Here are some creative tips and ideas to help you get started.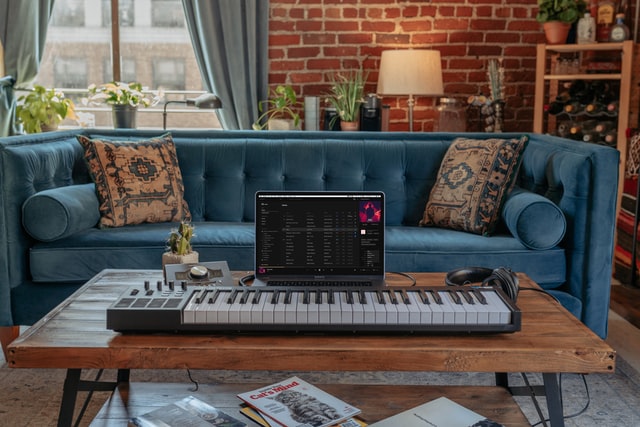 Music. Do you consider yourself a huge music fan? Decorate your home by hanging guitars or violins on the walls, place a drum set or a piano in the corner, or display pictures and posters of famous bands and musicians. You can even go all-out and hang up a disco ball. Whether you play an instrument or just enjoy listening to music, think about ways to incorporate this theme into your home through various décor pieces like instruments and musically themed artwork.
Movies. Are you a huge fan of the cinema? Think about what movie genres you like best or who your favorite character or favorite actors are. Hang some framed movie posters in your living room or look for décor featuring film reels or theater popcorn. Find some vintage movie memorabilia to display throughout your home for a fun movie-based theme. Theater seating or a full-size popcorn machine are excellent ways to elevate your home and give it a movie theme.
Crafts. Perhaps you love arts and crafts and enjoy working on new hobbies at home. Design a workshop station where you can store and display all of your crafty goods and supplies. If you make beautiful art, crocheted blankets, or embroidery, display your finished pieces throughout your home to showcase your unique talents. The key is to highlight the fact that crafting is something you're truly passionate about.
Books. Designate part of your home as a comfy reading nook, and make sure it gets plenty of light. Add some beautiful bookcases where you can show off your book collection in style. A home library is a perfect way to elevate your space if you consider yourself a bookworm.
Sports. Use your favorite sport or your favorite team to decorate your home. Hang up jerseys or decorate your space with balls, pucks, or other souvenirs from the games you've seen. A basketball net or football gate in the backyard is another great way to let people know you're a big sports fan. Any sports memorabilia you have should be on full display, too.
Fashion. Showcase your fashionista side by making your closet the priority in your home. A fashion rack is a great way to show off some of your favorite pieces. Large or lighted mirrors are also great additions to any room. If you have a favorite designer, hang a framed piece of art showing off the designer's logo or some of their most famous works being modeled on the runway. Make your décor ultra-glam and luxurious if you want to decorate in a fashion theme.
Choose your home interior design to match your personality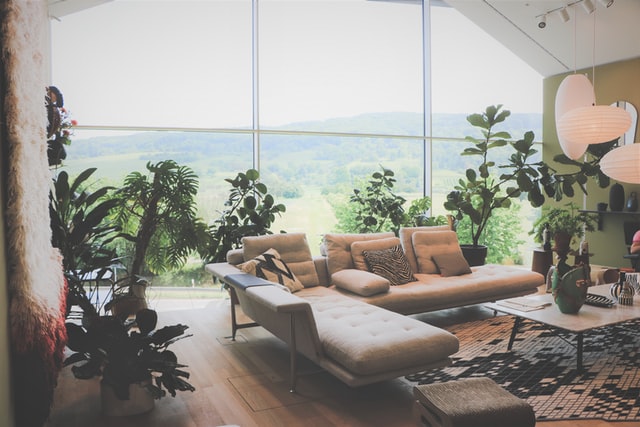 It's important to design a space that really reflects your personality. Check out these tips to help you come up with a unique DIY space of your own.
Historical theme. If you're a history buff or just love eras gone by, choose an interior design that incorporates dark tones, lots of wood, and candles. Recreate the inside of your home to look like a castle or a cottage from the pioneer days. The cottage core look is one of the most popular trends perfect for people who appreciate a historical-themed space.
Industrial. The industrial design is still going strong, and it's a great option if you have a strong personality. Decorate your home using a lot of metal and wood for flooring, light fixtures, and furniture. Look for reclaimed pieces you can use to design an industrial-inspired chair or coffee table. Warm color tones throughout the home and black metal light fixtures are both great elements to help you design an industrial-inspired space.
Hippie style. If you consider yourself a flower child and a free spirit, decorate your space with lots of bright colors and beautiful flowers. A chill corner with floor pillows and tapestries will elevate your home in a hippie-inspired way. Hang up some vintage band posters from artists like Janis Joplin or Jimmy Hendrix to pull it all together. The bohemian décor style is a perfect choice for hippies. Think organic elements, fun tie-dye linens, and vibrant hues mixed with a bit of nature.
Urban. City dwellers or those who dream of living in the city will love to decorate their space in an urban style. Think about the way that city lofts look and try to recreate this vibe in your own home. This type of design incorporates a bit of industrial with mid-century modern to create a classic urban look and feel. Think upscale mixed in with a bit of contemporary style, such as an ultra-modern low-profile sofa and a sleek gold metal coffee table.
Country. You don't have to live in a rural area or live a country lifestyle to enjoy this décor style. Many vibrant colors, dainty flowers, and fun themes like farm animals and antique signs will help you recreate this look. Incorporate lots of neutral colors, vintage furniture, and charming décors like milk jugs and green garland to complete the look.
Colors can tell a lot about your personality
The colors that you gravitate toward can tell you a lot about your personality. Keep this in mind when you're looking for ways to design your home to reflect your personality.
Do you love bright, soft tones? If you tend to lean toward bright and airy colours, you probably have a cheerful, optimistic attitude. Use these colors to decorate your home for furniture upholstery, artwork, and accent pieces. Lively tones like pale yellow and grass green are excellent choices, as are shades of sky blue and vibrant berry red. People who love the color orange tend to have an innovative and outside-of-the-box attitude. These light, bright colors are perfect for those who want to decorate in a hippie or country-inspired style.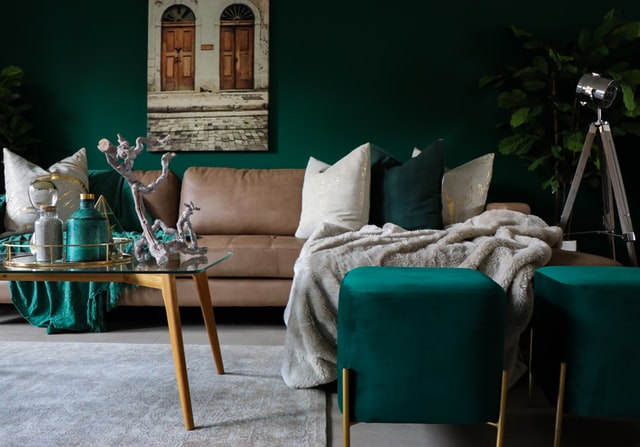 Do you love dark and moody vibes? Perhaps you prefer richer, deeper colors like shades of brown, dark blue, and deep green. If these colors are more your speed, then you probably have a structured, serious personality. The urban and industrial styles are both excellent options for those who gravitate toward deeper, moodier hues. Dark green reflects the personalities of people who have a balanced, level-headed perspective. Use darker colors if you want to design a historically themed home office, living room, or den.
Try these personality tests to discover your perfect home interior design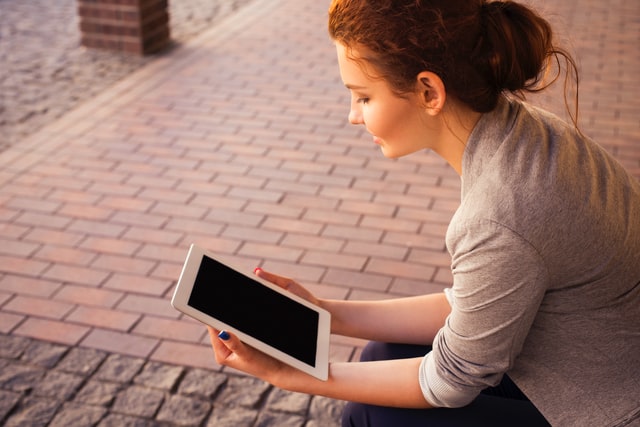 While every person is a unique individual, you can take a few tests to help you find out more about your own unique personality. These tests can help you choose the right décor, furniture, and colorways to create the perfect space.
Myers Briggs: Developed by Carl Jung, the Meyers-Briggs personality test will give you deeper insight into your own personality and style. This test provides deep insight into who you are as a person, what you enjoy, and how you see the world. Use it to help you determine your personal design style.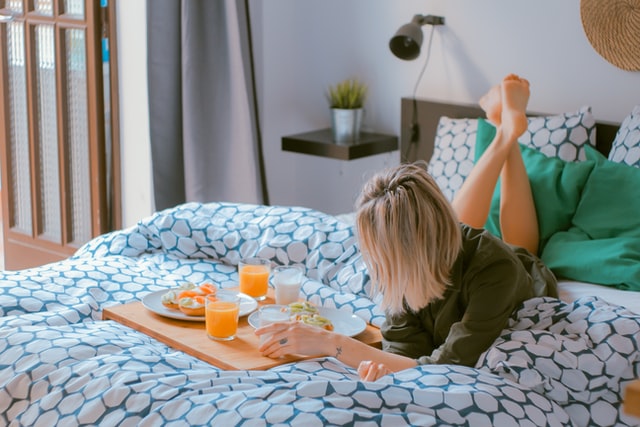 Color personality test: The colors you prefer say a lot about your personality. Take this fun test to help you determine which colors match your personality, and then use the results to help you develop your own beautiful interior design.
What's your lifestyle type? Everyone has their own unique design style, and much of it has to do with your particular lifestyle. From the family you have to your everyday habits, the life you live can say a lot about your preferred interior design. Take this quiz to help you figure out your own design style based on your life, favorite colors, and the designs that speak to you the most.
Once you decide which interior design fits your personality and lifestyle the best, it's much easier to start your decorating and remodeling adventure. Whether you want the process to be entertainment for the whole family or just need a change, make sure that your new design fits the traits of all your family members. Use these tips and ideas to help you get started, and soon, you'll have a beautiful home that uniquely reflects your personality.
How to Design a Home that Matches Your Personality, How to Design a Home that Matches Your Personality, How to Design a Home that Matches Your Personality, How to Design a Home that Matches Your Personality, How to Design a Home that Matches Your Personality, How to Design a Home that Matches Your Personality, How to Design a Home that Matches Your Personality
________________________
Andrea Lozoya is an SEO Marketing Assistant and does Content Marketing at Porch. She is passionate about social media, fitness, and fashion. Her hobbies are running, singing and reading.
How to Design a Home that Matches Your Personality, How to Design a Home that Matches Your Personality, How to Design a Home that Matches Your Personality